Prosthetic Fabrication
From The Originators of RevoFit™ Adjustable Technology
.01
Our Mission
RevoLabs is on a mission to make sockets that JUST FIT BETTER.
People with amputations have lives to lead—as parents, athletes, employees, and soldiers. If we can make their prosthetic sockets fit better, feel better, and perform better; then we've done our small part.
•ADJUSTABLE Socket FABricators•
We're a prosthetic C-Fab with a focus dialed-in on adjustable sockets (because they are rad). Actually, we build all kinds of sockets—you know what you want and what your patients need—but as the inventors of the first adjustable prosthetic socket, we are happy to introduce adjustability to your patients and your practice.
•A lab full of problem solvers and slightly-off inventors•
We are the team prosthetists turn to when they need solutions for their most complex cases—think high-performance sockets; upper-extremity patients; odd add-ons, like built in tools; specialized sockets. RevoLabs' sockets have traveled to the top of Mount Everest (29,029 ft), the length of the Appalachian Trail (2,189 miles), and have conquered Paralympic events.
•Proud to be a part of the solution•
We are proudest of the sockets we build that simply get amputees living their lives to the fullest (we are talking about you, moms and dads out there—that job's not easy).
We build prosthetic sockets—any and all kinds. We specialize in RevoFit™ Adjustable Sockets because they provide more freedom for amputees AND prosthetic practitioners. Adjustable Sockets allow amputees to adjust the fit and function of their socket on-demand—anytime, any place. They just fit better. And a better fitting socket frees amputees to live their lives without pain, and without cumbersome fitting socks. A better fitting socket also free prosthetic practitioners who spend less time addressing fit issues like rotation, levering, and sores, and problems donning and doffing.
Yes, patients with adjustable sockets make fewer office visits.
(What would you do with more time?)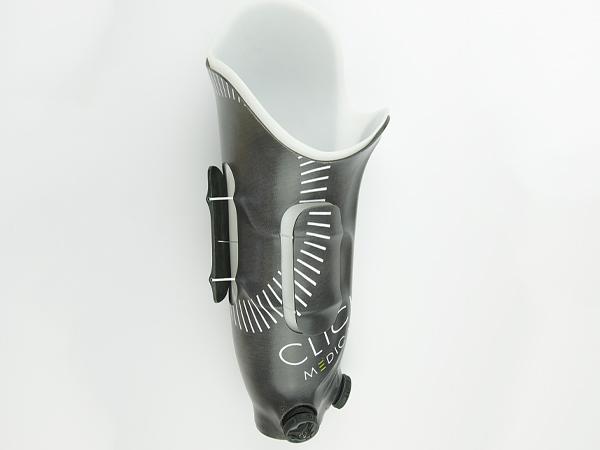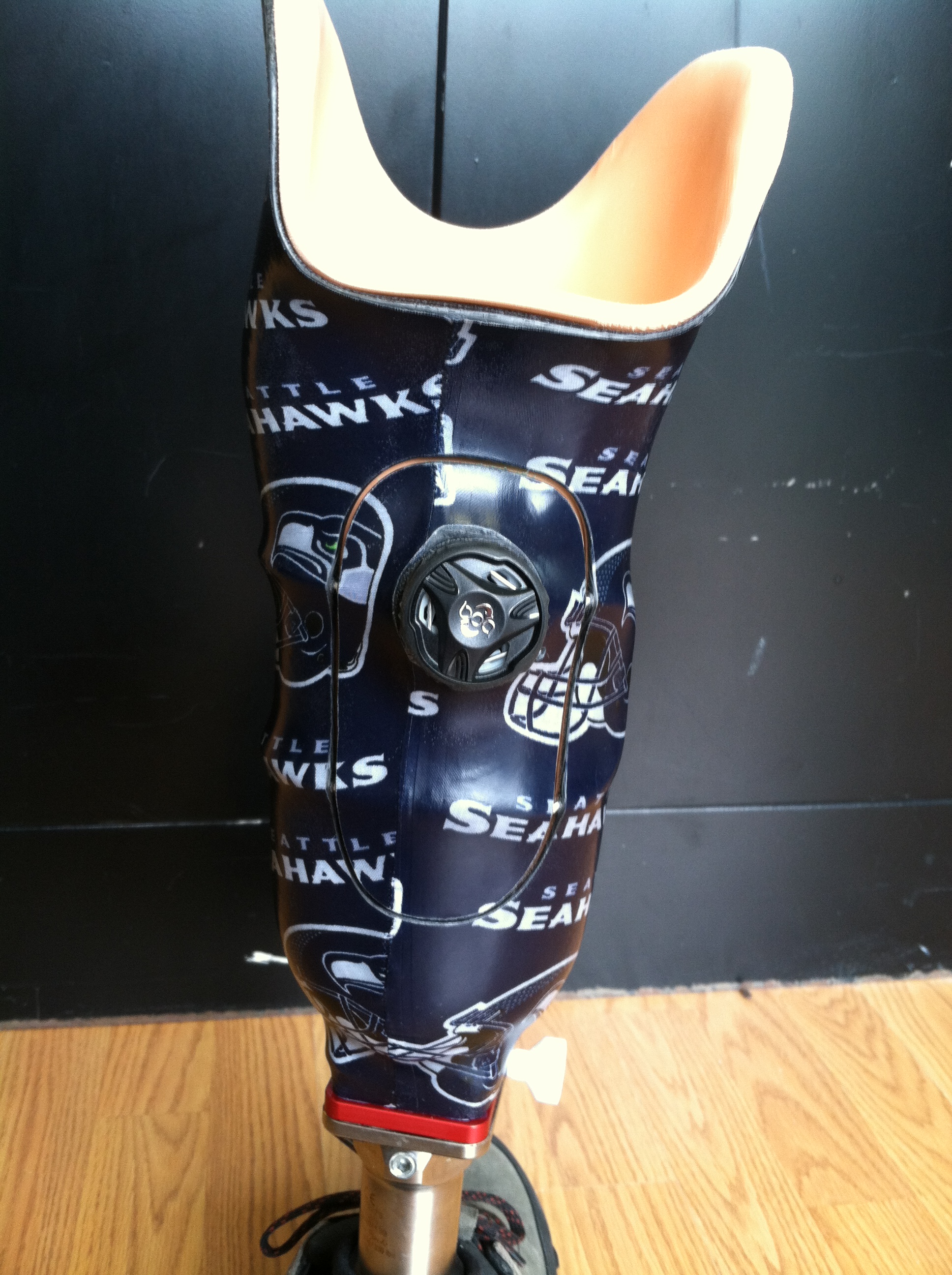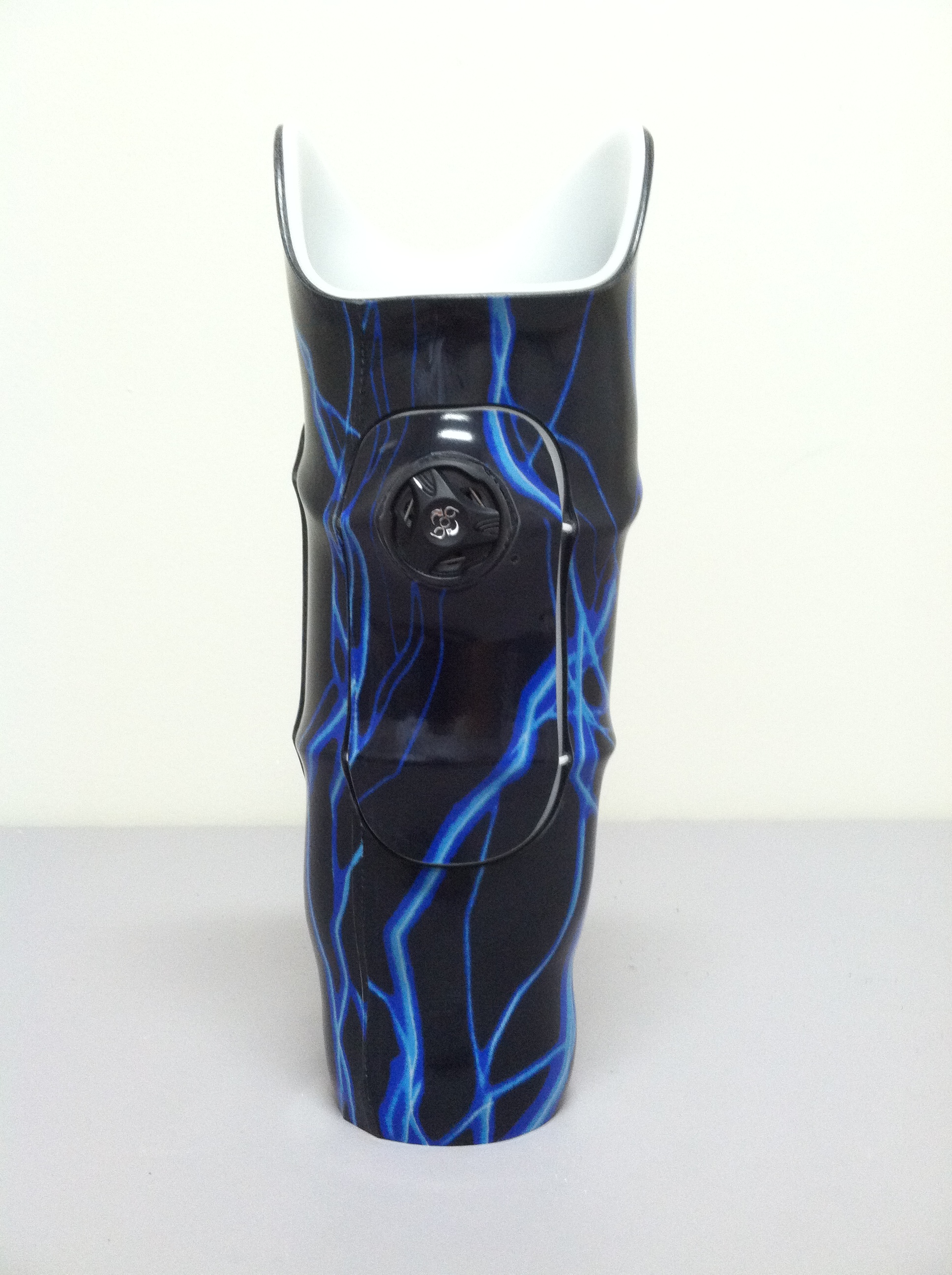 .04
Why Adjustable Sockets
Limb volume fluctuation is responsible for so many problems patients face and prosthetist try to solve: problems donning and doffing, levering, rotation issues, skin breakdown, etc. Invented by prosthetist Joe Mahon in 2010, RevoFit™ Adjustable Sockets solve these problems by giving amputees the ability to adjust the fit of their socket with a simple twist of a dial.
It starts with adjustable panels placed around the soft tissue areas of the limb. These panels are lined with padding and connected to a RevoFit™ dial that is easily turned to increase or decrease compression around the limb. Changes in activities, weight fluctuations, limb volume changes—all of these can be accommodated for with an adjustable socket.
Our bodies are constantly changing.
It's time for a socket that changes as well.
.05
PROSTHETIST TESTIMONIALS
"RevoLabs is the c-fab I turn to when I have a complicated case. They problem solve, they are creative, and always deliver the highest quality sockets."
Bryan Lott, CP
Hanger-Durango, CO
"RevoFit Adjustable Sockets are the best insurance policy I can buy to ensure that the sockets I deliver will continue to fit my patients. With RevoLabs sockets, I have fewer follow-up complications, my patients have less pain, and more comfort."
Tom LeTourneau, CPO
Owner, LeTourneau Prosthetics, TX
"The quality of work and the great turn time makes using RevoLabs a no-brainer. I could train my own staff to make adjustable sockets but honestly, I only want Simon to do it. He really is the best."
Aaron Sorensen,CPO
Owner, Restorative Health Services, TN
"I don't have to adjust my life to my socket anymore because my RevoFit socket adjusts to my life. It has changed my life and I will never go back to a rigid socket. Adjustable sockets are just better."
Aaron Murry
Senior Vendor Liaison • Father of Five • AK Amputee
"My RevoFit adjustable socket has given me my life back. I have walked hundreds of miles on my own since getting it. I've gone over mountains, the length of canyons, anywhere I want to go, and when the heat or the elevation changes the shape of my limb, I simply adjust my socket. Thank you!"

George Cepull

Teacher • Artist • non-stop adventurer • AK Amputee
"There is a constant need to adjust the fit of my socket. Before my RevoFit adjustable socket, I had to add or remove socks and sometimes I couldn't get my socket on or off. There was a lot of pain. Now, when I need to adjust my fit, I simply twist the dial."
Kevin Mayberry
SMALL BUSINESS OWNER • FATHER Of FOUR • MOUNTAIN BIKE RACER • BK AMPUTEE
Joe Mahon, CP
CTO RevoLabs • CTO Click Medical • Crazy Smart Inventor
When not in the lab or traveling the world training prosthetists, he can be found Joe-ifying household items to make his wife's life easier.
If you want him to be happy, put him on skis or on a river.
Simon Scoville, Technician
Perfectionist • Quiet, Rugged Outdoorsman
He will build, probably, the most technically beautiful sockets you'll see come out of a C-Fab. He goes the extra mile in everything he does. When he is not in the lab, he's most likely off the grid, exploring places few people travel to. He has a soft spot for dogs.
Tamerin Smith, President
Task master • Biggest Smile in the Office • Tireless Promoter of Adjustable Sockets
When not deep in the details of RevoLabs, she can be found freelance writing, practicing yoga, geeking out on wine, and wrangling two spunky preteens (send more wine!)
Zeppelin
Chief Stress Reliever • Example of Stillness
She is probably the nicest member of our team (the rest of us are merely people, after all). We are trying to train her to answer the phones for us. We will let you know when she is promoted to receptionist.
RevoLabs
970 Simpson Ave.
Salt Lake City, UT 84106
801-641-3398
info@revo-labs.com